Schedule
Tara, Laro! 2012 will take place on June 11-13, in our private Discord server. Keep yourself updated by downloading our schedule in .pdf format!
Kindly take note that our scheduling remains tentative and changes may be made without prior notice. We'll do our best to keep you updated via the mailing list, but please take our announcements during the event proper as the final word in case there are any changes in scheduling.
---
Casual Games List
We have quite a hefty list of available games— check back frequently for site updates, or sign up for email updates and attendance information!
---
Playtests
Tara, Laro! 2021 is also a great place to test playthroughs! If you are interested in trying unreleased games, you may find out more about our current lineup below!
---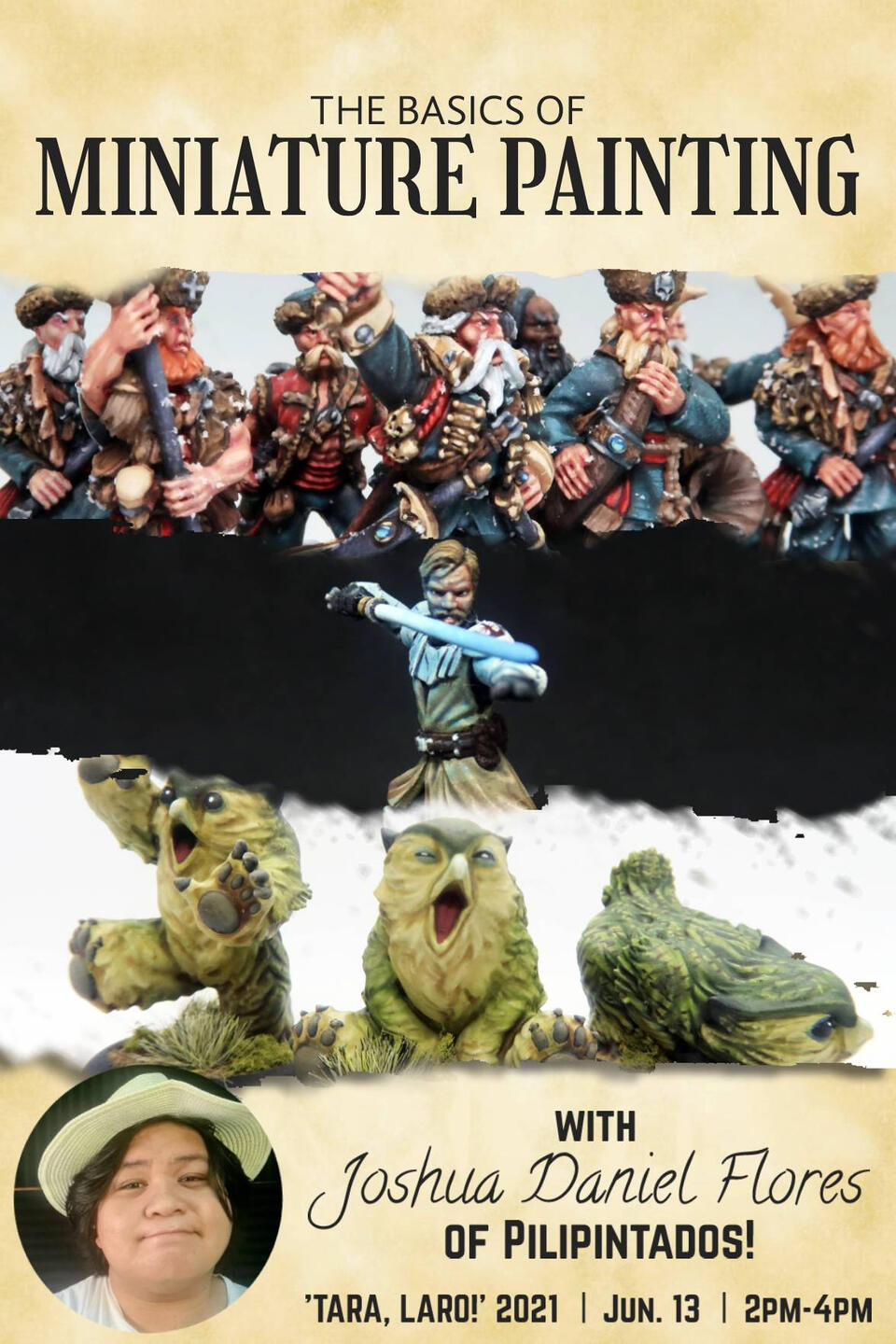 Get to know the basics of miniature painting with Joshua Daniel Flores of the Pilipintados Facebook group!

In his two hour-long segment, Joshua will discuss and demonstrate the basic techniques that are essential for painting miniatures figures.

From sanding, priming, painting, and several ways to get desired effects and textures, Joshua will serve as your guide for beginner-friendly but professional-looking painted miniatures.
---